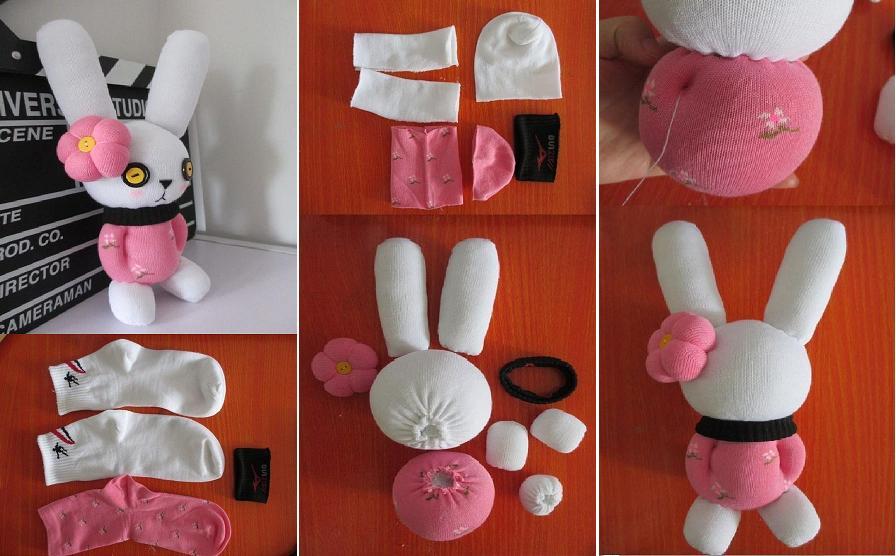 Easter is coming! Are you thinking to make some Easter toys for your kids? Here is a DIY tutorial for you to make a cute sock bunny! It's very easy to make. All you need is just a few pairs of old socks, stuffing and decoration materials.They are also great gifts for your friends' kids on Easter. Happy crafting!
Here are the things you'll need:
Socks with your desired colors;
Needle;
Thread;
Cotton fillings;
Buttons;
Pen;
Scissors;
Hot glue gun.