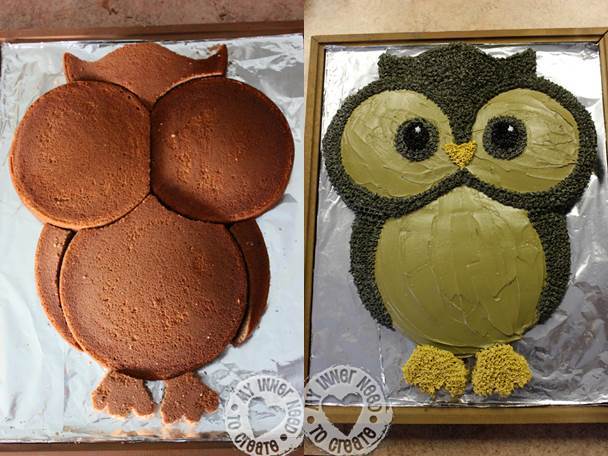 Owls are cute and sweet that they are always popular in all kinds of DIY projects. You might have seen them on hats, shoes, blankets, cakes, used as decors in a baby's nursery, or toys. Be sure to check out all the great owl projects that were featured on our site HERE.
I am throwing an owl party for my son because he loves owls. As I was digging on the web for owl party ideas, I came across this cute owl cake from the My Inner Need to Create blog. I think it is such a good idea and would like to share with you. The owl looks so funny and cute. It's really easy to do. I am sure the kids will love it. It's great for any party.
If you want to try it, continue reading the tutorial on My Inner Need to Create blog via the following link.
My Inner Need to Create – DIY Cute Owl Cake
The following is another awesome owl cake idea. Please click the link below for more details.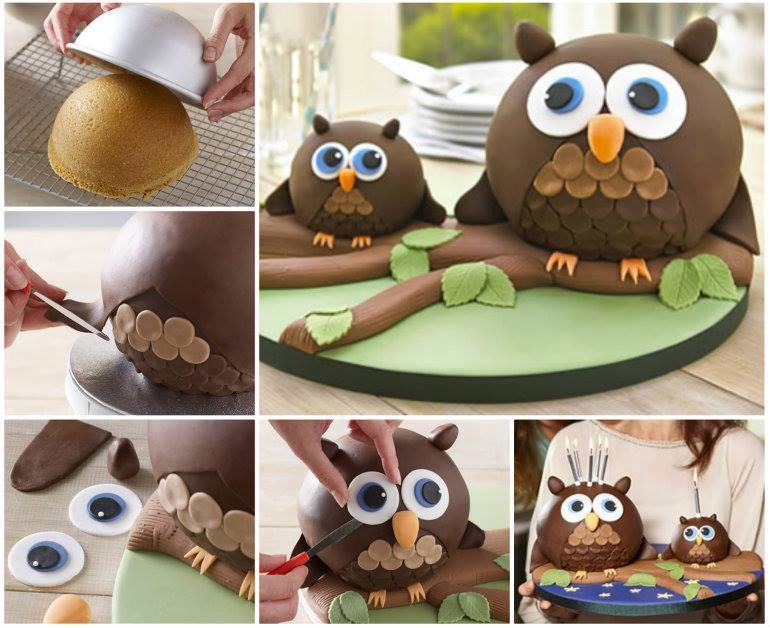 Click here for DIY Adorable Owl Cake