DIY Creative Plastic Bottle Cap Lamp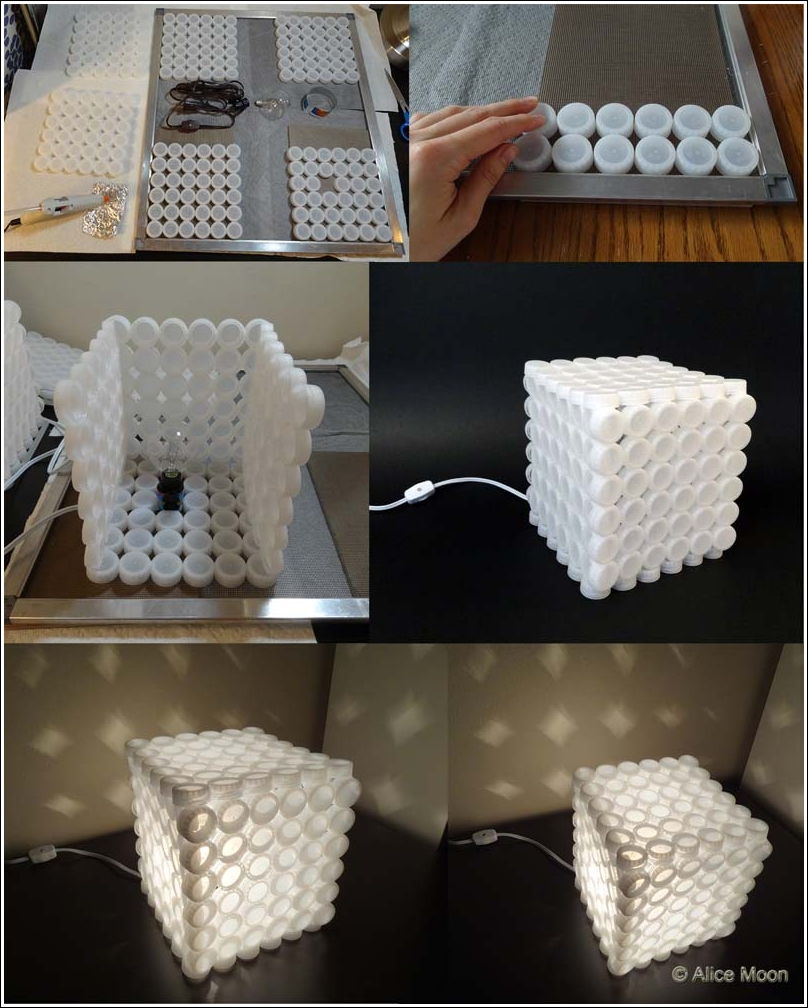 There are many creative ways to recycle plastic bottles. Even the plastic bottle caps can be reused to make something that will surprise you. Here's an amazing DIY project to make a creative plastic bottle cap lamp. It looks very unique and interesting! Of course you will need lots of plastic bottle caps and enough patience to do this. But it's a nice project to recycle plastic bottle caps that's worth trying.
To make this lamp, you will need:
Plastic bottle caps;

Hot glue gun;

Socket;

Light bulb;

A piece of pop can.
For detailed instructions, head over to 100miledesignchallenge.org…
Plastic Bottle Cap Lamp Tutorial
There are many other creative ways to make a great lamp shade using recycled materials. The followings are a few more examples for you. Click the links below for more details.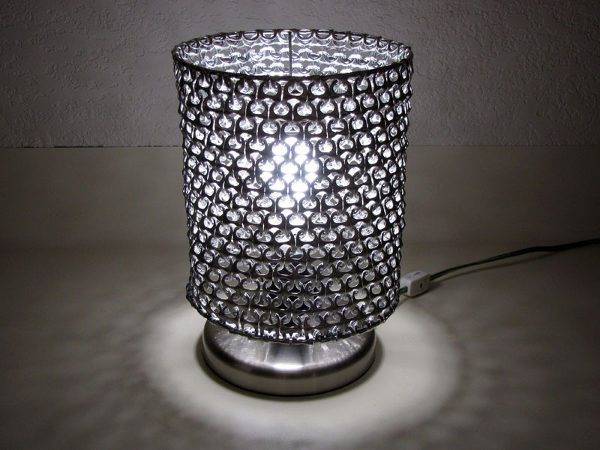 Click here for How to Make Unique Lampshade from Soda Can Pop Tabs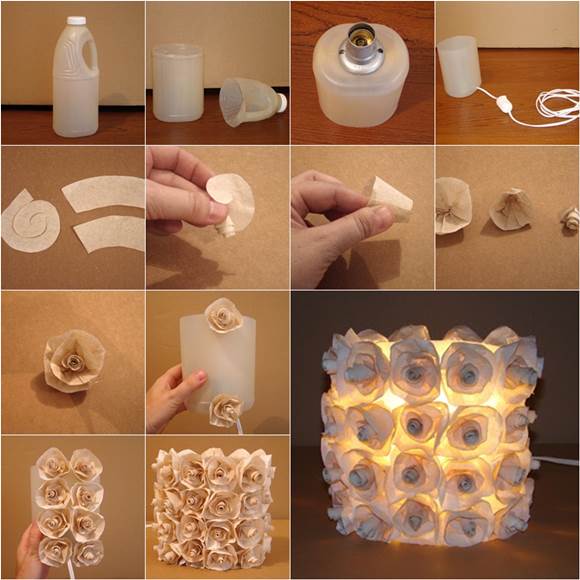 Click here for DIY Plastic Bottle Rose Lamp