DIY Beautiful Chiffon English Rose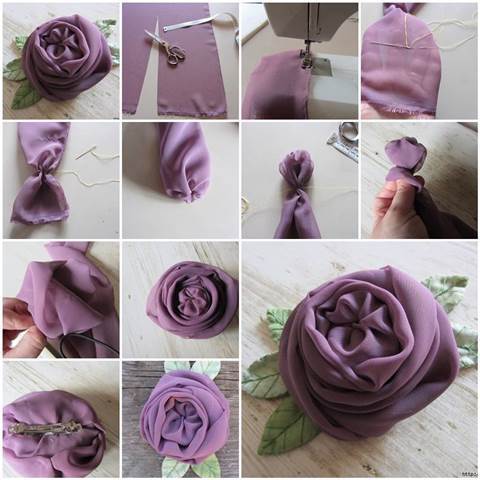 There are many creative ways to make fabric flowers. I have featured a couple of these projects on my site. If you are interested, you can search for them using the key word "ribbon". Today I am excited to feature this DIY beautiful chiffon English rose. I really like the light and translucent texture of chiffon, which makes it great for making fabric flowers. Purple is my favorite color too. This beautiful chiffon English rose can be used as a hair accessory, a brooch, pendant of a necklace, or ornament on shoes, bags, cushions, etc. Happy crafting!
Here are the things you may need:
Purple chiffon;
Needle and thread;
Ruler;
Sewing machine;
Scissors.