Creative Ideas – How to Make Ice Cream in a Bag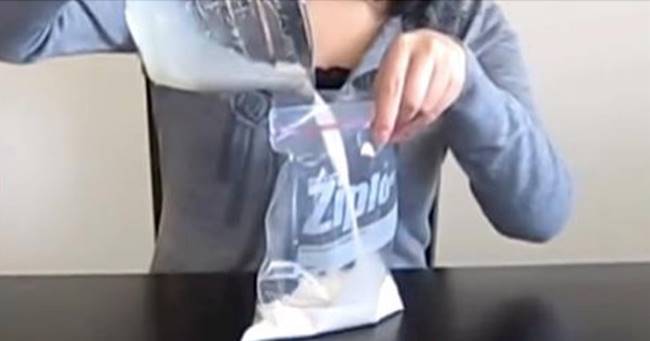 Is there any kid who doesn't like ice cream? Whether it's chocolate, strawberry, mango or vanilla flavor, it's just so refreshing to take a cool bite especially in the hot summer days. Have you ever tried to make your own ice cream? It's healthier than the store bought one because you get the control of what ingredients to add in. The process of making ice cream is also fun.
Homemade ice cream is not difficult at all. As the video below shows, in a matter of a few minutes, you can make delicious ice cream in a bag using everyday ingredients you can find in your kitchen, such as milk, salt, cream and ice! You don't even need a freezer. What a surprisingly easy way! It is also a great science experiment to show to the kids and teach them a simple yet important chemical reaction. I am sure they will have fun watching this experiment and enjoy the nice treat afterwards. Follow the video and watch the milk and other ingredients turned into ice cream in a few minutes. Enjoy!
(source: daffyskies)
Are you going to give it a try? Please share this great tip with your friends and family so they can enjoy easy homemade ice cream as well!