Creative Ideas – DIY Watermelon Rice Krispies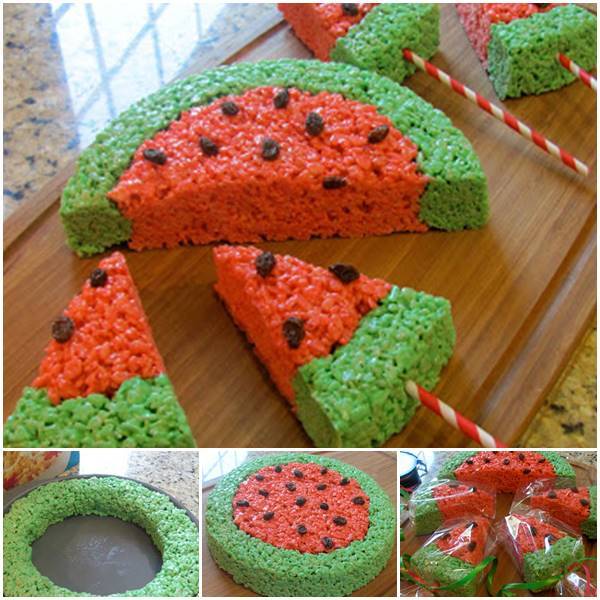 Watermelon is one of the popular fruits during the summer. Instead of serving the regular watermelon, how about making some fun treats that look like watermelons? How cute are these watermelon rice krispy slices! They are crispy, crunchy and will certainly surprise your guests. They are super easy and fun to make. Kids will enjoy making and decorating these creative watermelon-like sweet treats. They are great for kids' parties, play dates, bake sales and other summer gatherings. They are easy to pack up for picnics and travelling.
Here are the things you will need:
Butter;
Marshmallows;
Rice Krispies cereal;
food coloring;
Chocolate chips or raisins.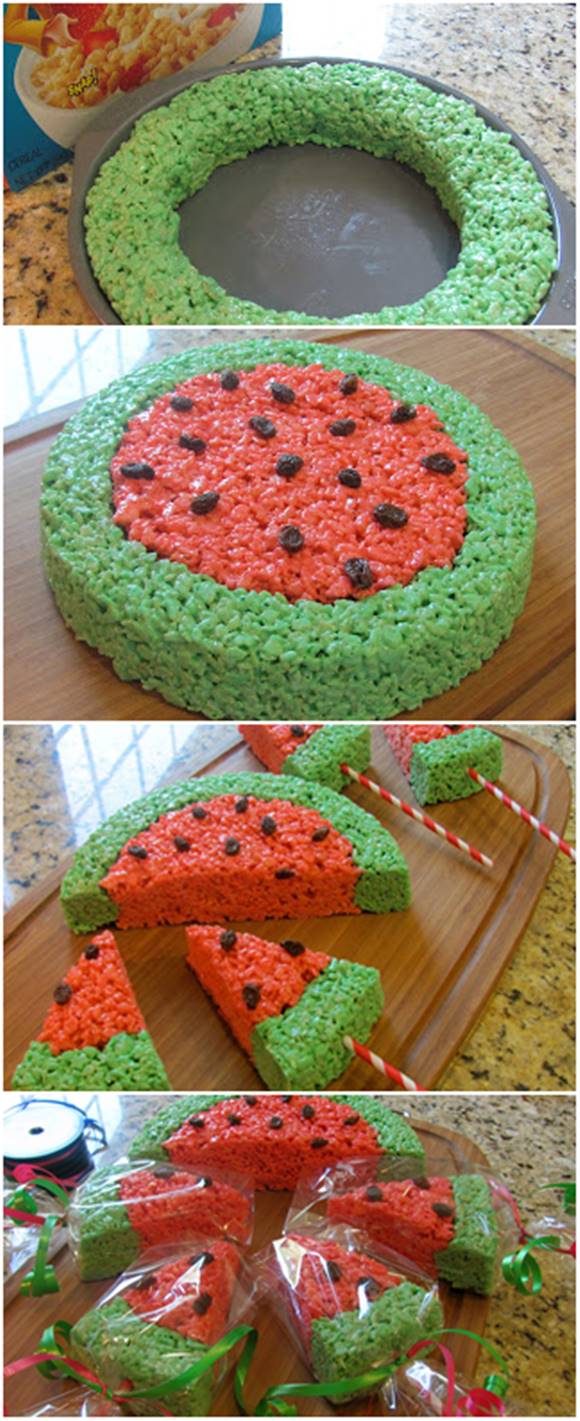 Please head over to Sprinkle Some Sunshine for the full recipe and learn to make this fun treat. Here's the link…
You may also like these fun krispie recipes. Enjoy!