Creative Ideas – DIY Pretty Strawberry Christmas Tree Brownie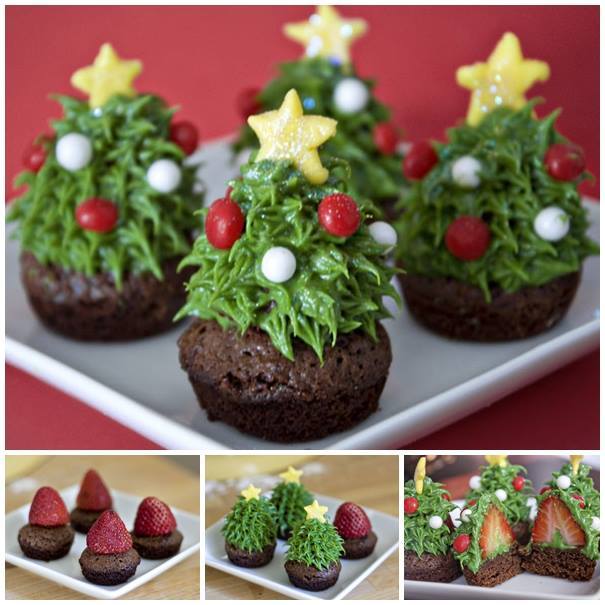 If you like baking and decorating cakes, cupcakes or brownies, you will love these pretty strawberry Christmas tree brownies. They look so colorful and cheerful with the yellow fondant stars, the green frosting and the white and red candy decorations (I would try M&M's instead 🙂 ). They are easy to make and even the kids can help. They will have the most fun in charge of the decoration part. These strawberry Christmas tree brownies are great holiday treats to be taken on a platter for a party. They will be a huge hit with everyone!
Check out the recipe and instructions in the following link…
Sweet Tooth – Strawberry Christmas Tree Brownie Bites
You may also like this chocolate covered strawberry Christmas trees.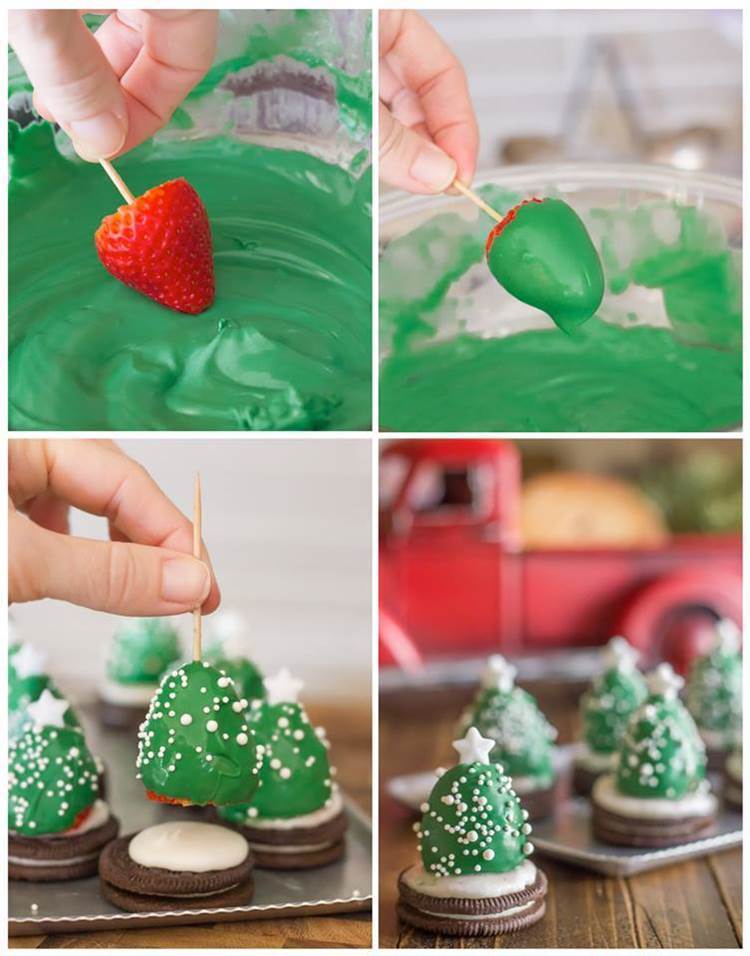 Click here for DIY Chocolate Covered Strawberry Christmas Trees