Creative Ideas – DIY Perfect Crunchy Fried Chicken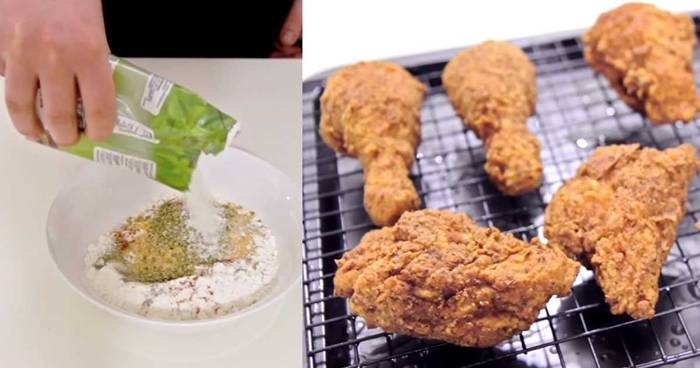 I know fried chicken is not healthy. But every now and then, my kids would beg me to take them to KFC for the crispy fried chicken. Why not try the homemade one? It should be healthier than the store bought one and you get the control of the ingredients you are using. The key to making fried chicken is how to make it crispy and crunchy. Cook With Aussie is a YouTube channel that specializes in simple and tasty homemade dishes. In the video below, they show their secret ingredients and easy steps to make perfect crunchy fried chicken. This easy-to-make fried chicken looks absolutely delicious. It is amazing that they only use simple and commonly available ingredients.
Ingredients:
1kg chicken, cut into 8 portions (or buy precut chicken);
1 Cup flour;
1/2 Cup instant mashed potato powder;
1 Tbs salt;
1 Tbs mixed dried herbs;
½ Tsp ground black pepper;
¼ Tsp cayenne pepper;
½ Tbs garlic powder;
1 Tbs onion powder;
2 Eggs;
¼ Cup water;
Canola oil for frying.
Follow the video below and try it out. You won't be disappointed!
(image and video via Cook With Aussie)
Are you going to try this? Please share this awesome recipe with your family and friends!