Creative Ideas – DIY No-Sew Zipper Cases from Plastic Bottles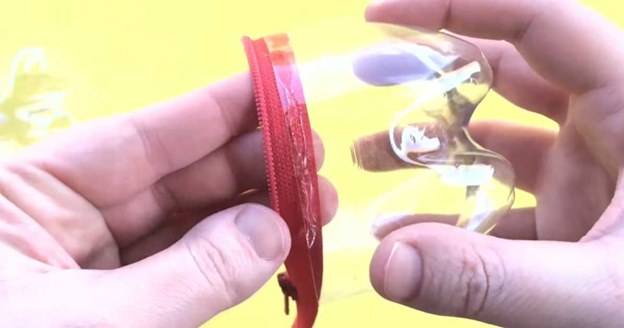 Plastic bottle craft is a nice way to recycle plastic bottles. There are many creative ways to re-purpose plastic bottles into some useful household items. Here is a perfect example. The video below shows a great creative way to make cool zipper cases from plastic bottles. The idea is very simple yet smart! Simply cut the plastic bottle, glue a zipper with your favorite color to it and here you go. No sewing is required. Easy, right? You can customize the cases by decorating them in your own ways. The results will be some nice zipper cases to store your accessories, art supplies, pens, coins and so on. This is an awesome back-to-school craft to help the kids get organized and a wonderful recycling idea. Check out this easy tutorial and learn to make a couple of these creative zipper cases from plastic bottles.
Is this something you are going to give it a try? Please share this awesome craft project with your family and friends!