Creative Ideas – DIY No Sew Sock Bunny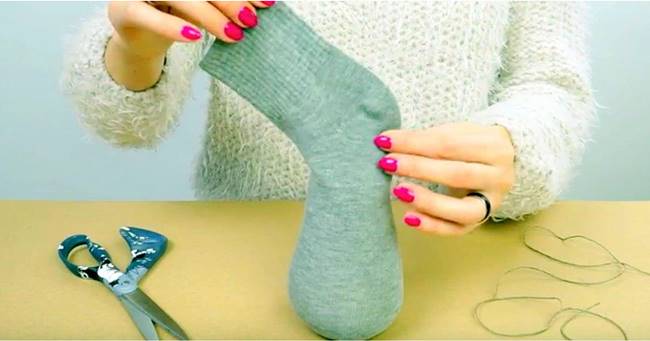 Easter is coming! Are you looking for easy and fun craft ideas to decorate your home? The lady in the above picture fills a sock with rice and then makes an adorable Easter decoration. Yes, it's another wonder sock crafts to make a sock bunny! Sock animals are fabulous and the process of making them is so much fun. Be sure to check out all the sock animal projects on my site here.
What is more festive than an adorable sock bunny for your Easter decors? It's very easy to make and no sewing is required. All you need is a sock (old or new), some rice, twine, a pair of scissors, and your favorite ornaments to dress up your little bunny! You can work with your kids on it and enjoy the time doing some Easter crafts together. These sock bunnies are so soft and comfortable for the little hands. They are also great gifts for your friends' kids on Easter. Check out the video tutorial from Handimania and learn how to make it.
Are you going to give it a try? Please share this fun craft with your friends and family!