Creative Ideas – DIY No Sew Hobo Bag from Old T-shirt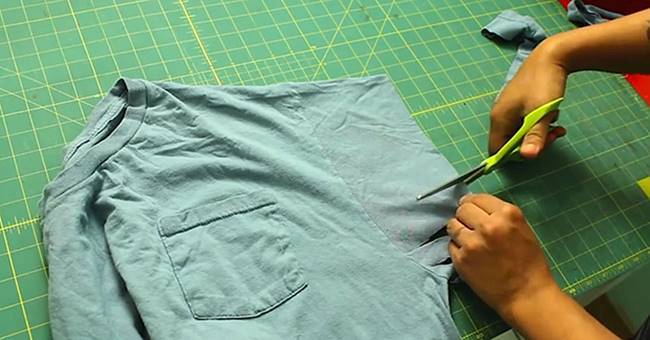 If you are like me, you might have a bunch of old t-shirts sitting in your dresser drawers or closet and taking up the space you could have used for clothing you actually wear. Instead of simply tossing them out in the recycle bin or giving them away, there are many creative ways to repurpose and reuse them.
I am excited to feature this quick and easy DIY project by ThreadBanger to make a hobo bag from an old t-shirt. Isn't that cool? T-shirt fabric is great material for making a simple bag because it is light, durable and comes in a variety of sizes, colors and patterns. This hobo bag is perfect for many occasions: grocery shopping, a walk in the park and so on. It would also make a great gift for friends and family (in this case, maybe you should use a brand new t-shirt :)). The best of it, it is no sew, so it's pretty easy to make. All you need is a t-shirt, a pair of scissors and a bit of time. Follow the video and learn the details.
(source: ThreadBanger)
If you like this no sew t-shirt hobo bag, please share this easy tutorial with your friends and family!