Creative Ideas – DIY Halloween Gummy Worms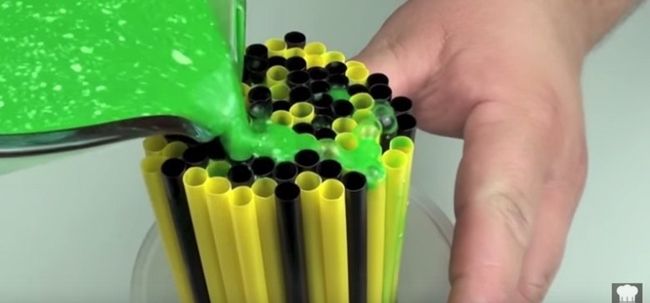 He pours green liquid into a bunch of plastic straws. What he makes is perfect for Halloween parties! Since it is the Halloween season, are you looking for fun and creepy dishes to serve at your Halloween party? How about making some homemade gummy worms?
In the video below, Todd's Kitchen demonstrates how to make Halloween gummy worms. They really look creepy and wiggly and you may be freaked out the first time you see them. Although they look ugly, they taste good. They are also easy to make and you can work with your kids on them. Your kids will have lots of fun making their own slimy gummy worms. These edible gummy worms will be a big hit at your Halloween party and impress your guests. Check out the video and learn how to make them.
Are you going to make this for your Halloween party? Please share this fun and creepy Halloween recipe with your friends and family!