Creative Ideas – DIY Giant Crochet Rug Without Using A Crochet Hook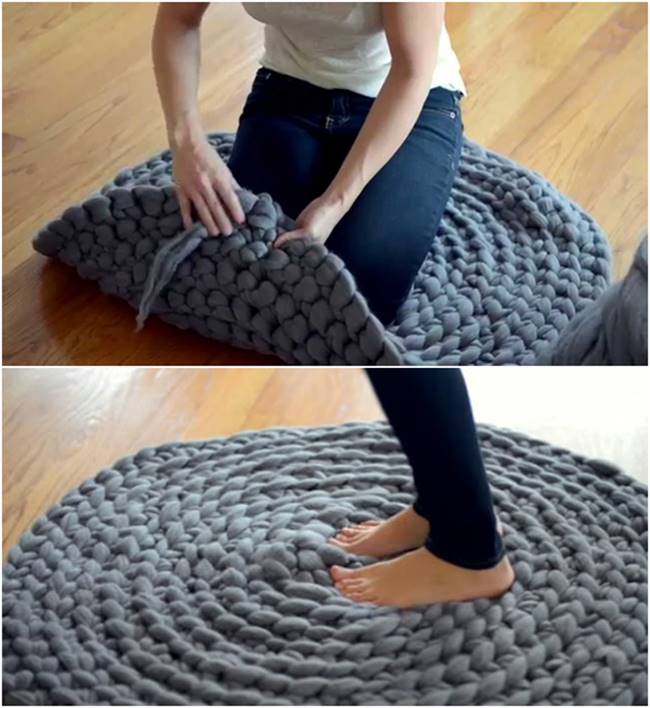 As the winter season is coming, you might need more winter accessories to keep you warm. If you have hardwood floor all over your home or in part of your home, a cozy rug would be great to keep your feet warm. You don't have to spend extra money to buy a fancy one from the stores. With creativity, you can make a nice one with your own hands and without any tools needed. I am excited to feature this awesome tutorial by ExpressionFiberArts, who shows us how to make a giant crochet circular rug with only wool yarns and her own hands. It's amazing that you don't even need a crochet hook to do that. Your hands are probably the simplest and most readily available crochet tools you could find. You can use different colors of yarn to make it. It will make a nice gift for the coming holiday. The best part? It's really fun and easy. Follow the video and learn the step by step instructions. Enjoy!
(via: ExpressionFiberArts)
Do you like this giant crochet circular rug and will you give it a try? Please share this awesome DIY tutorial with your friends and family!