Creative Ideas – DIY Father-Son MechWarrior Halloween Costume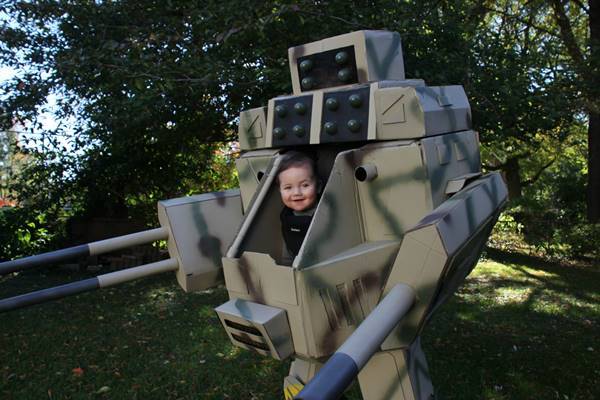 Halloween is around the corner. You might have already bought the costumes for your kids and yourself. But if you are still looking for creative ideas to make a really cool Halloween costume, I am going to show you a perfect example.
Imgur user PutABowOnIt shares the details and photographs of her husband's creative Halloween costume idea. Using some cardboard, PVC pipes and Velcro, this brilliant Dad built a father-son MechWarrior Halloween costume for him and their six-month-old son. Although made from recycled materials, the finished product contained many details and looked so real. The best part? The baby was sitting in the middle and seemed to be steering. How adorable!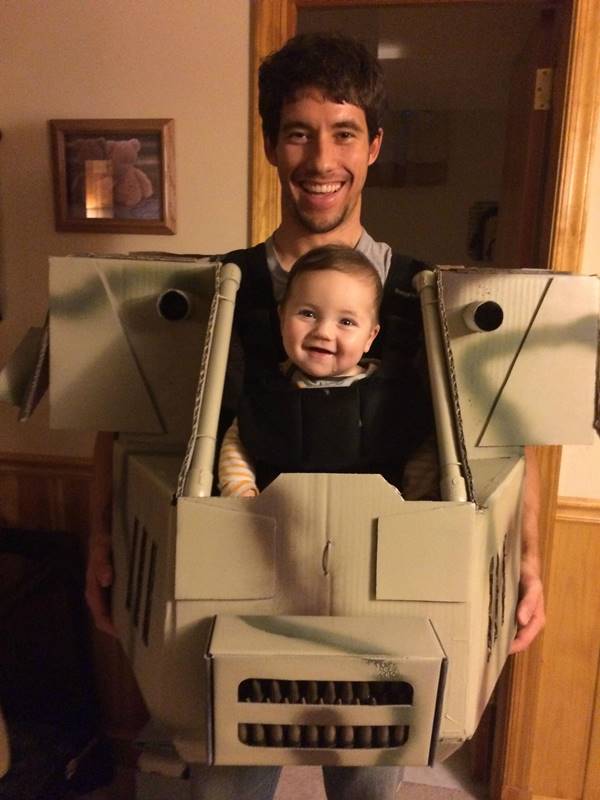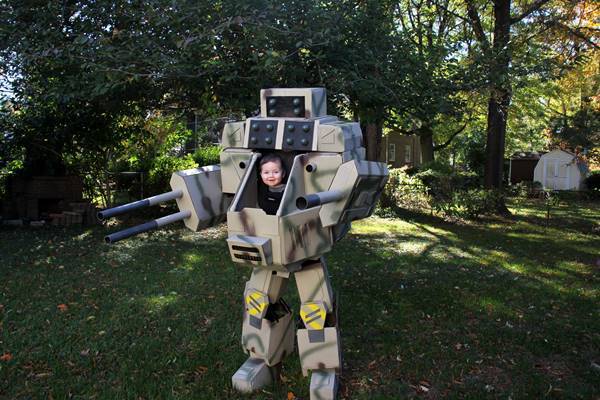 It definitely takes a lot of time and efforts to build a cool costume like this, but it is such a wonderful way to show your love for your kid. Please visit PutABowOnIt on Imgur for more details about this project.
And the following is a short video showing the both the father and son in action in this super cool Halloween costume. Enjoy!
Please share this awesome Halloween costume DIY project with your friends and family!