Creative Ideas – DIY Delicious Hashbrown Casserole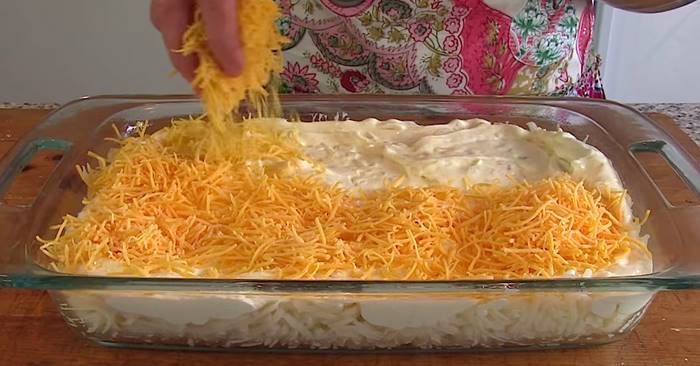 Cooking is one of my favorite hobbies and I'd like to cook delicious and nutritious food for my family. I am always on the look out for easy and delicious recipes and try them myself. Thanks to the creative minds and skillful hands of the DIY enthusiasts, they always come up with amazing recipes that make an amateur like me cook like a professional. Here's a perfect example.
Have you ever eaten in the restaurant Cracker Barrel? One of their famous dishes is the hashbrown casserole. Believe me, it's really yummy! So when I stumbled upon this copycat recipe, I know I had to share it with you. In this helpful video tutorial, YouTuber Gooseberry Patch shows us how to make a delicious copycat hashbrown casserole. This recipe is quite simple and the ingredients are also easily accessible. Just follow the instructions from the video below and the result will be a delicious treat that will make your family and friend drool. I can't wait to try it. How about you? Enjoy!
(via Gooseberry Patch)
Are you going to try this? Please share this awesome recipe with your family and friends!