Creative Ideas – DIY Adorable Sock Doll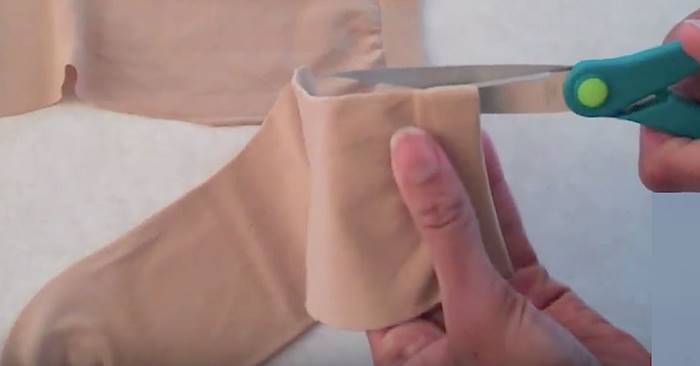 Do you have a few pairs of old socks sitting in your sock drawer for a long time and taking up your drawer space? Instead of throwing them into the recycle bin, why not repurpose them into something adorable? Sock dolls or animals are just fabulous and the process of making them is so much fun. Be sure to check out all the sock craft projects on my site HERE.
Here's another awesome sock doll project for you. In this tutorial, a creative mom from MyFroggyStuff is going to show us how to make an adorable sock doll. By cutting her old nude-colored sock in half, followed by some sewings, she made this cute handmade toy for her daughter. It's very easy to make. Next time you need a special handmade gift for a baby shower or if you just want to give your little one something special, definitely try making this adorable sock doll. It is soft and comfortable for the little hands, a perfect gift for your little one! What is better than a handmade gift with love? Follow the video and learn how to work one up all your own. Happy crafting!
Are you going to give this a try? Please share this fun DIY project with your friends and family!