Creative Ideas – DIY Adorable Crochet Amigurumi Bunny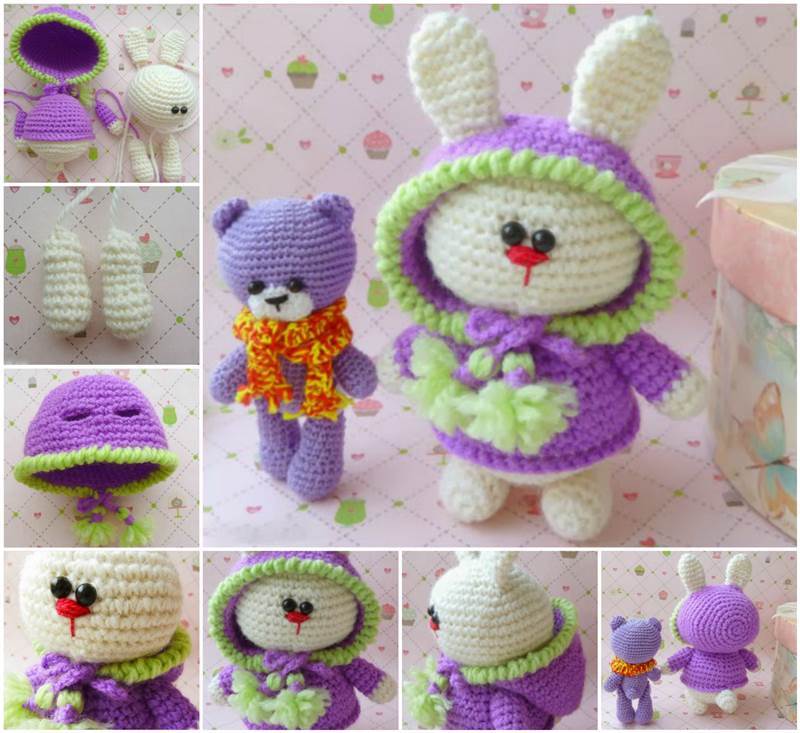 Amigurumi is the Japanese art of crocheting small stuffed animals and anthropomorphic creatures using the single crochet stitch. Crochet Amigurumi animals always look cute and sweet, so they are very popular for making baby stuffs. Be sure to check out all the Amigurumi projects that are featured on our site via this LINK.
I am excited to feature another Amigurumi DIY project to make crochet Amigurumi bunny. It looks so adorable and sweet. I love its little purple hoodie too. It will make a great playful toy that is soft to hold and colorful to the eyes. It is also a nice decor for a baby room.
Please head over to How To Amigurumi for the FREE pattern and learn to make one of these adorable Amigurumi bunnies. Here's the link…
You may also like: