Beauty Hacks – How to Achieve Perfectly Flawless Foundation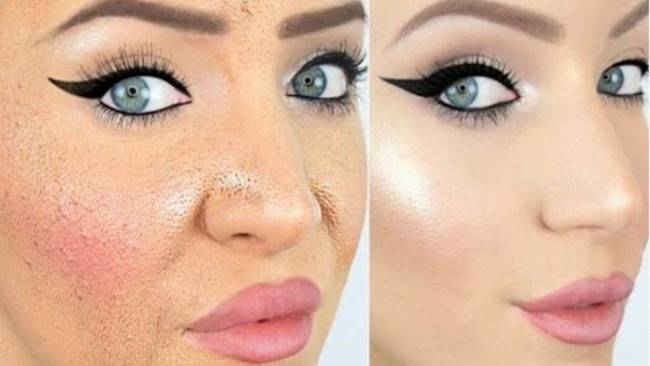 Hi ladies! Every one of us wants to get the perfect look that we want. That's why we invest a lot of time and money every day on makeup: foundation, eye shadow, lip colors and so on. If applied correctly, makeup can be a wonderful way to highlight and enhance our beauty.
Foundation is an important part of makeup. It helps to make our skin look flawless and is truly an amazing product. But it's also hard to achieve perfect foundation. If you don't know how to apply foundation in the correct way, your foundation may look thick or cakey. So instead of making your skin look great, it will actually make your skin look worse.
In this tutorial, beauty expert Stephanie Lange is going to show us how to achieve perfectly flawless foundation. Instead of just showing the correct ways to apply foundation, she shows both the wrong and correct ways using the left and right side of her face. In this way, you can see the different visual effect side by side. By following her useful techniques, you will develop a beauty routine that make your foundation look perfectly flawless and cake free. Hope you enjoy these beauty tips and don't forget to share them with your friends!