How to DIY Concrete Garden Planter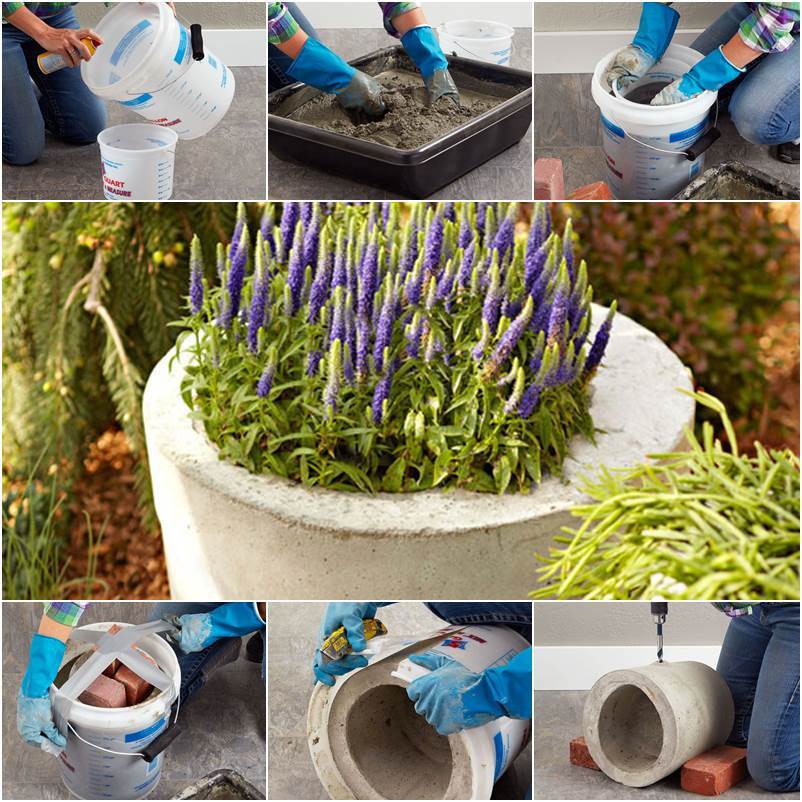 How's your summer going so far? Summer is my favorite time to enjoy our garden: the blooming flowers, fresh homegrown vegetables, tasty fruits…It would be nice to add a sweet touch to the beautiful garden with some handmade garden crafts. Concrete planters and garden decors are a wonderful addition to the outdoor setting around your home. Creating a unique concrete garden planter or decor is not so difficult as you might have expected. All you need is a bag of concrete, cooking spray and your choices of molds. You can make any shapes of concrete planter or ornament, as long as you can find the container for the mold. Bowls, cups, buckets, milk cartons, jugs.. the ideas are bountiful.
Once you have decided your choice of mold, head over to Lowes for an easy-to-follow step by step DIY tutorial on how to make a concrete planter. Here's the link…
Lowes – Concrete Planter Tutorial
image credit: Lowes
Stepping stones are also wonderful decors for your garden. The followings are 30 beautiful DIY stepping stones projects.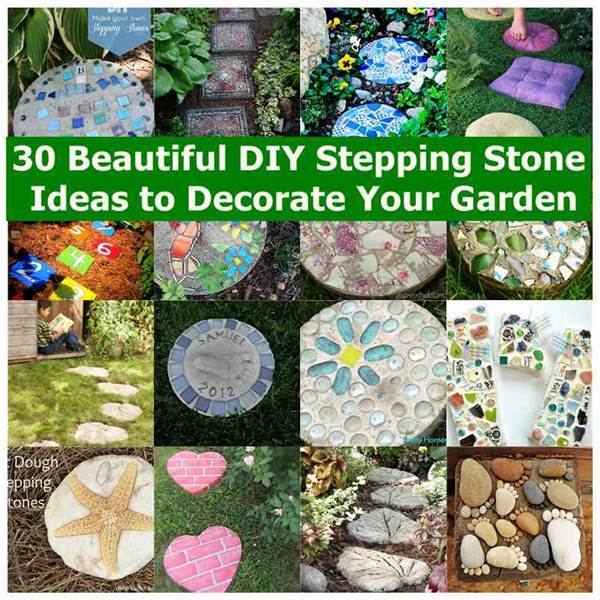 30 Beautiful DIY Stepping Stone Ideas to Decorate Your Garden