DIY Woven Paper Bird Feeder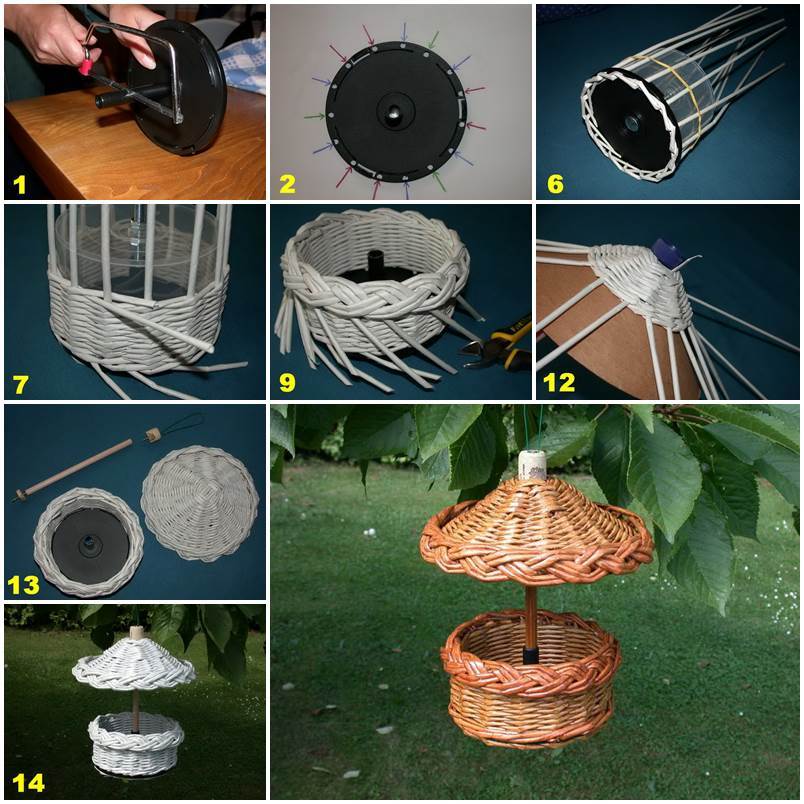 I always love wickerwork. Woven paper crafts made from newspaper and magazines are not only a nice way to recycle old newspaper and magazines, but also beautiful decoration for your home as well as garden. I am excited to feature this beautiful DIY project to make a woven paper bird feeder to decorate your garden. Also put some bird food in it and it will become a nice place for birds to rest and eat. Here are the things you will need:
An empty CD spindle box;
Newspaper or magazine tubes;
Drill;
Glue;
Hacksaw;
Wire;
Screw and nut;
Cutting pliers;
Cardboard;
Wooden stick;
Paint.