DIY Mini Pond from Old Tire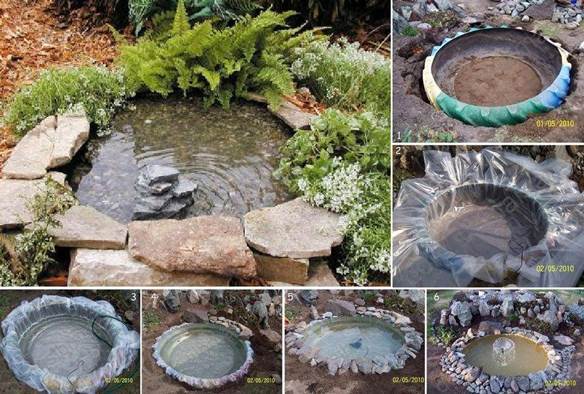 There are many creative and interesting ways to repurpose old tires into some useful items, such as furniture, a plant pot and cute animal shaped garden decors. You can even make a easy and inexpensive mini garden pond using an old tire. If you want to add some water element to your garden, you may expect to spend at least 100 bucks for a nice little pond kit. But here is a creative way to make a mini pond from old tire. It's simple to do and you don't have to spend much money on it. Tire pond is certainly a great little garden feature that can boost the entire beauty of your garden. It's also a nice way to recycle old tires. Take this idea further to create your own design of the tire pond with different decorative stones and the surrounding environment. Enjoy!
Here are the things you may need:
Old tire;
Thick plastic film;
Turbine for the aquarium;
Fountain nozzles;
Solar powered water pump (optional).

You may check out a similar project with step by step tutorial from Instructables.
The followings are a few similar projects to make a mini garden pond. Enjoy!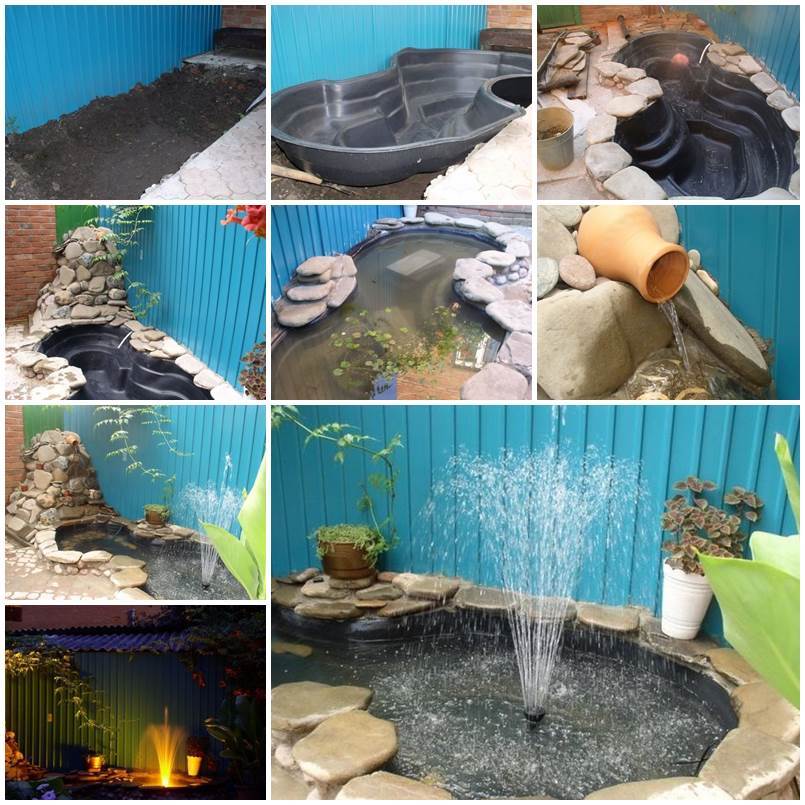 Click here for DIY Easy Pond in Backyard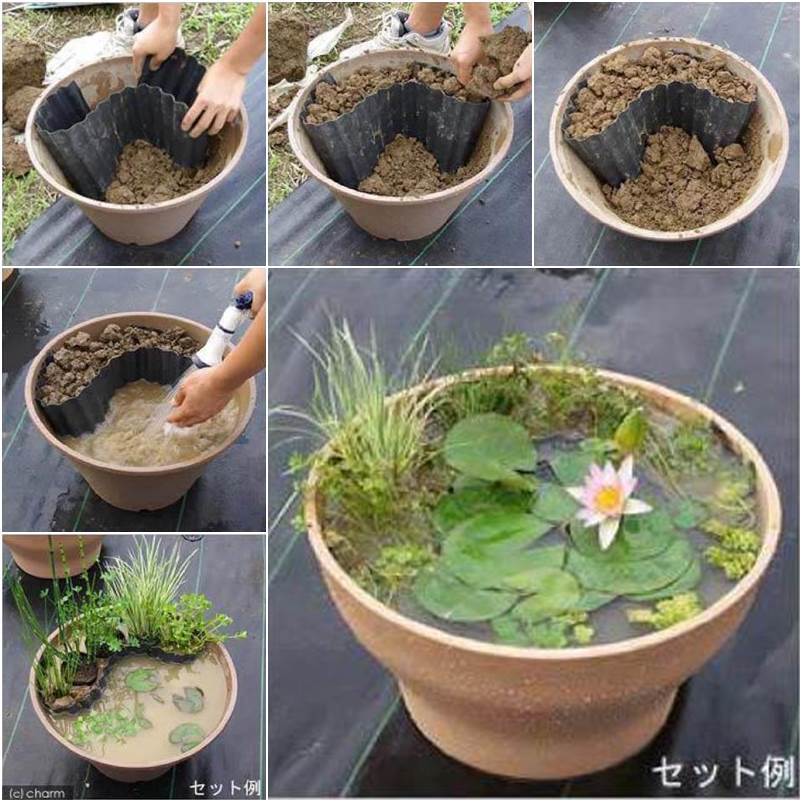 Click here for DIY Mini Garden Pond in a Container