Creative Ideas – How To Turn Soda Bottles Into Sustainable Tower Garden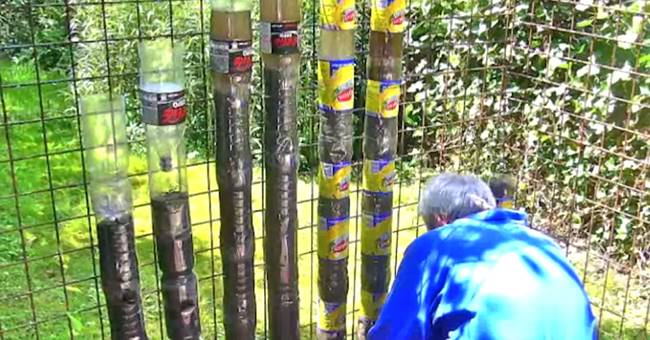 If you like drinking soda or soft drink, you'll probably have plastic bottles lying around your home. Every year we use billions of plastic bottles, but only a fraction of them are recycled. Reusing or repurposing plastic bottles for DIY projects will help to save the plant. There are many creative ways to reuse those soda bottles. For example, you can use them for gardening.
Plastic bottles are perfect for building your own vertical garden. In this DIY project, Willem Van Cotthem shows us how to turn soda bottles into a sustainable tower garden. He stacks old plastic soda bottles upside down along the edge of a fence and then plants the seeds. In just one year, you can see the amazing results of this clever vertical planting system. This bottle tower garden is simple, low-cost, efficient, sustainable and space-saving. It can be built on the balcony, against the wall, along the fence and is great for people who have limited garden space. Follow the video and learn more details. Enjoy!
(via Willem Van Cotthem)
Are you going to give this a try? Please share this awesome DIY project with your friends and family!